Latest Company News
Summer Family BBQ
Posted: 2019-06-27 by Waterlooville BB Admin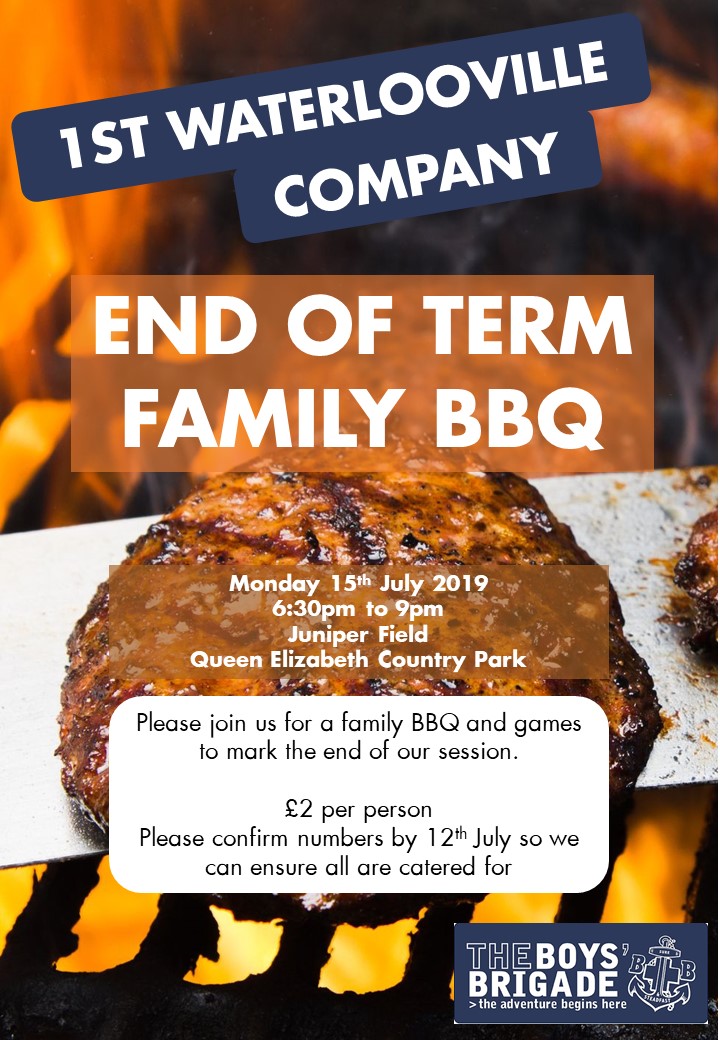 We are now heading quickly to the end of the 2018/19 session, although it seems like we have a few things to squeeze in before we break for the summer holidays.
To round of our BB year we would like to invite you to our end of term summer BBQ. It will be held at Queen Elizabeth Country Park in the Juniper BBQ, situated at the top of Forest Drive and we hope to be able to spend the evening sharing food and some games together. Although the end time is 9pm, I appreciate this will be quite late for the younger members of the company so our intention is to ensure activities for the under 11 boys are completed up by 7:30pm so you can get them home or stay longer if you wish. Over 11's can stay later for further games.
Please RSVP via the Parent Portal with additional family numbers and any dietry requirements so we can ensure we cater for everyone who is coming.
Archive News
You can find our news archives from recent years by selecting the links below.