Latest Company News
Unite 2019 - 24th to 27th May 2019
Posted: 2019-06-04 by Waterlooville BB Admin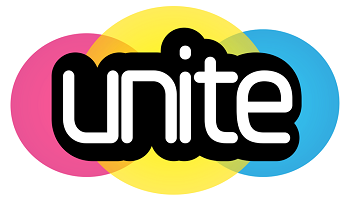 Unite 2019 was 1st Waterlooville's first time to the Unite Camp which was celebrating its 5th year.
Mr G had previously been as a volunteer for the very first one and we were part of a 16 strong group made up of both BB members and Girls Brigade members from our sister company that headed up to the BB UK national headquarters, Felden Lodge to join with over 250 other predominately BB members for a weekend of fun and fellowship.We arrived on Friday evening after a slow but steady drive round the M25 to be greeted by our Yellow Village Leaders, Lexie and Owen. After getting our tents up and having a bite to eat the boys and girls were then free to explore, play football and begin to enjoy the evening.
The weekend was made up of various activities in the different venues and locations on the site, with a main meeting held in the marquee that bought everyone together. Each group was allocated to 1 of 3 villages to camp and engage with, providing the basis of a competition for points on all activities, both in participating and scoring well where appropriate. There was a main theme centred around the Avengers, encouraging all the young people to look for their own super power and how they can use this in their life. Alpha Scotland Director, Dez Johnson lead the talks and encouraged the young people to explore this theme in a relevant and interesting way.
The main activities on Saturday were a football competition for over 15's, various water games and challenges including a slip 'n' slide and water limbo. This was followed on Sunday with a carnival which had various inflatables, sumo suit wrestling, zorb football and plenty of candy floss with a lashing of rain for good measure. Sunday also included the Lip Sync battle, it was great seeing Luke and Kieran represent Waterlooville on stage leading a hearty rendition of Wonderwall before everyone headed into the Glo Disco which ran until the early hours of the morning.
The weekend wrapped up on Monday with the results of the competition, unfortunately we were not part of the winning village as the trophy was retained by the Blue Village but this was not the main focus of why any of us were there.
Archive News
You can find our news archives from recent years by selecting the links below.