Latest Company News
Happy Christmas from 1st Waterlooville BB
Posted: 2021-12-24 by Waterlooville BB Admin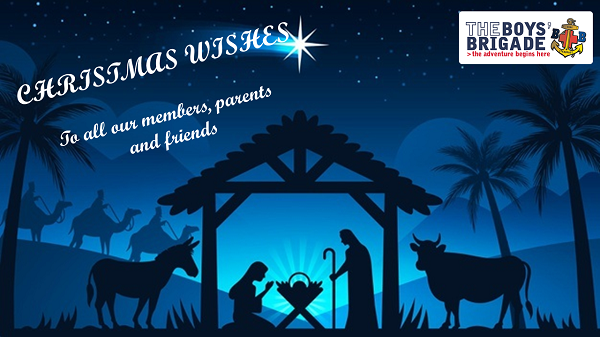 We would like to wish all our members, parents, families and friends a very Happy Christmas.
This last term has been fantastic to be able to get back to Boys' Brigade on a regular basis. we have loved seeing all our boys each week coming in with beaming smiles and enthusiasm. It has been brilliant to welcome lots of new boys along to join our BB family.
Since September in addition to our Monday night meetings, which are generally quite hectic and full of energy, we have; been able to attend a residential sleepover; join with our wider BB for Orienteering in Alice Holt; start boys on their Duke of Edinburgh's award; attend the Pantomine; share with our church for parade and support the welcome of our new Minister. It has been fun.
We will look forward to the upcoming term and what activties are to come as we try to give all our members the chance to "Live Life to the Full"
All the leaders wish you all a brilliant Christmas break, we hope you have chance to spend it with your loved ones and enjoy some relaxed days together.
Happy Christmas everyone
Archive News
You can find our news archives from recent years by selecting the links below.