Latest Company News
Youth Parliament - Make Your Mark
Posted: 2019-11-17 by Waterlooville BB Admin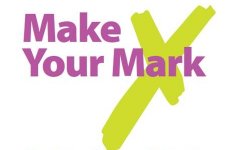 In September we were visited by a member of the Youth Parliament in Hampshire.
Gareth Boyes came and shared with us the Make Your Mark campaign, run by the Youth Parliament, aiming to raise awareness with young people our democratic processes and what issues are important for them.
Gareth was able to take this away from our evening and share what our boys feel is important to them. In doing so we have been awarded a Gold Certificate.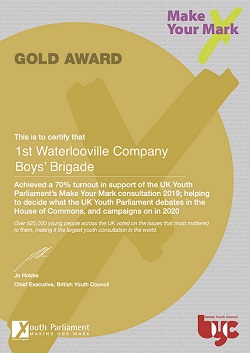 Archive News
You can find our news archives from recent years by selecting the links below.