Latest Company News
60th Anniversary Celebration
Posted: 2019-10-13 by Waterlooville BB Admin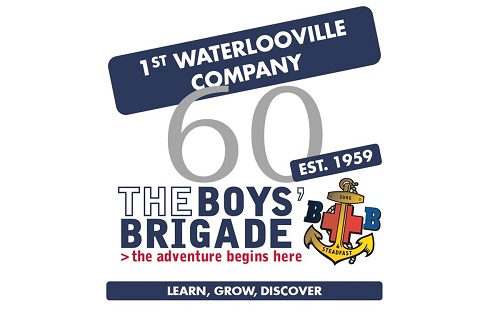 A superb morning service was held to celebrate our 60th Anniversary, 60 years of Boys' Brigade in Waterlooville.
As with many of these landmarks, it is hard to believe it was 10 years ago we held a 50th Anniversary Reunion and Thanksgiving for our company. A lot has happened in that time and the company has gone through plenty of changes since we were able to gather and celebrate all that had taken place since we formed in 1959.
A packed church gave support to our Girls' Brigade and Boys' Brigade members as well as the opportunity to give thanks for the new addition to the church family with a thanksgiving for a baby. It was a fitting way of recognising the past with a strong view to the future and what is to come for us.
We were delighted to be joined for the service by Mr Peter Reed, founding captain and man who had the vision to see there was a need for work with boys at Waterlooville Baptist Church. Without his persistance and dedication the hundreds of boys who have been through the doors would not have had the chance. It was great to hear how the idea for a BB company spawned from a all girl guard of honour at Peter's wedding!
As part of the service our eldest seniors were promoted to Sergeant as they continue to work towards being the next and latest Queen's Men. We were able to welcome a number of previous Queen's and President's Men in the congregation.
A celebration of our company is not complete without a mention to our long serving captain, Mr Trevor Giles, who steered the company through so many years and provided opportunities for many, many boys. We are thankful to him and all the other leaders who have given their time sharing with the boys.
An article has been published in our local newpaper - The Portsmouth News.
Archive News
You can find our news archives from recent years by selecting the links below.