Latest Company News
Here are all the goings on for the company.
BBatHome Activities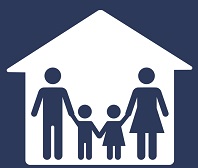 Posted: 2020-05-14 by Waterlooville BB Admin
It has been great to see our members taking part in the BBatHome programme.
With a range of activities available each week, across all the topics and themes that go with our existing badge work it is lovely to hear what the bo... More
Covid-19 Update

Posted: 2020-05-13 by Chris Ware - Captain
The Boys' Brigade have issued an update that means there will be no further face-to-face meetings or activities for us this session, at least until 31st August 2020. This unfortunately includes the planned Company Section Camp in Perranporth.
Obviously this is very disappointing for all of us but understandable in the current state of play. We will continue to keep in touch and provide the ... More
BBatHome

Posted: 2020-04-28 by Waterlooville BB Admin
With our company activities suspended The Boys' Brigade have developed and released a new programme of activities you can do at home.
Released every Friday during the Coranvirus Lockdown, we hope that our members are able to utilise the resources created. Described as:
BBatH... More Company Activities Suspended
Posted: 2020-03-16 by Chris Ware - Captain
In line with the advice from the UK Government and Boys' Brigade Head Quarters our activities are currently suspended.
Following the annoucement from our Prime Minister, Boris Johnson earlier on Monday 16th March The Boys' Brigade Headquarters issued the following stat... More
Archive News
You can find our news archives from recent years by selecting the links below.